Connected Buildings with a planned network infrastructure are essential for students conducting their studies and keeping in contact with friends and family who may be many hundreds if not thousands of miles away from them.
Student Internet was founded in 2010 in response to an observation from a member of staff at University of Warwick Student Accommodation who mentioned how difficult it was, particularly for overseas students, to organise their own internet for the student year and how problematic it could be when the student had a broadband maintenance issue in the year.
We have come a long way in a handful of years from providing a service for about 40 students in the first year to circa 2,500 student beds in Coventry, Kenilworth and Leamington Spa for the 2018-19 academic year.
We remain faithful to the principal of being a local business covering properties owned by landlords for students attending Coventry University and the University of Warwick because we believe to deliver a high quality on-site maintenance service to students we have to be local and able to attend the property with the minimum of fuss.
Student Internet is led by Tim Allen and Alex Mezei. Tim was a co-founder, in 1990, of Optilan (www.optilan.com) a fibre optics and telecommunications system integration company and "retired" in 2008 with more than 30 years' experience of Ethernet, fibre and LAN network design. Alex is our Technical Manager having a Masters in Networking gained at Coventry University and a real skill for the practical aspects of solving Wi-Fi and network issues in our landlord's properties.
We hope we can be of service to you.
For students living off-campus Student Internet offer a fully managed broadband solution to students, managing agents and landlords.
For more information:
Telephone on:
01926 298 866
Email us at: enquiries@student-internet.co.uk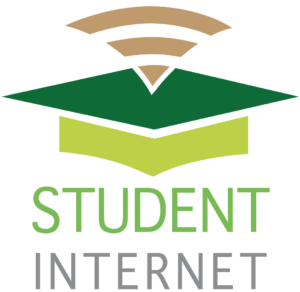 Student Internet Warwick | Student Internet Leamington | Student Internet Coventry | Student Internet Kenilworth | Student Broadband Warwick | Student Broadband Leamington | Student Broadband Coventry | Student Broadband Kenilworth