There are more than 2,500 student rooms for students attending either the University of Warwick or Coventry University where broadband and Wi-Fi throughout is included in the rent and where we provide a fully managed broadband service for the whole property. Zoom in and click on the map to find a property in a location of interest to you. Alternatively, use the Search bar and type in a partial address or postcode to see if there are any properties available in the location that you would like to live.
Waters Court is a brand new accommodation block in Coventry which was built in January 2015. It is a minimalistic, fashionable property that is furnished in a very high standard. There is a total of 73 rooms all of which has stylish en-suite bathrooms and a high quality study area. Each floor has 4 modern kitchens, shared amongst 3 […]
Students – If you rent a property where you are responsible for ordering your own internet connection and chose Student Internet as your provider, this is the unique service you can expect:
We organise and provide the line the broadband needs. No more waiting for the internet to arrive in a box for weeks after you ordered it and then waiting for an engineer to come and connect a line to the property.
We make sure every room in the house, no matter how big it is, receives Wi-Fi.
Our engineer will visit to install and set up a high-quality router and if needed the wireless access points to carry the Wi-Fi throughout the property.
If the internet stops working we will take ownership of the problem whether it is internal to your home or in the ISP's network.  We locate the problem and get it fixed.
IT Support – Sometimes a connection problem can come from your own devices; laptop, MAC or phone, which then become defined as an "internet problem".  Once contacted we will work with you, typically by providing a home visit, to establish what the connection problem is.
We visit the property at the end of the student year to decommission the equipment.  Nothing to do except tell us you have moved out.  Our prices are fixed and you will have had no surprise costs during the year.
Click Enquire Here to start the order process.  We will review the options available for your chosen address and promptly get back to you.
For students living off-campus Student Internet offer a fully managed broadband solution to students, managing agents and landlords.
For more information:
Telephone on:
01926 298 866
Email us at: enquiries@student-internet.co.uk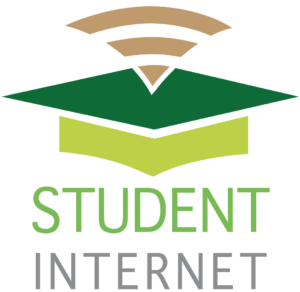 Student Internet Warwick | Student Internet Leamington | Student Internet Coventry | Student Internet Kenilworth | Student Broadband Warwick | Student Broadband Leamington | Student Broadband Coventry | Student Broadband Kenilworth