Please read this Privacy Notice to learn about your rights, what information we collect, and how we use and protect it.
Privacy Notice
Student Internet will be the 'Controller' of the personal data you provide to us. We are committed to maintaining the trust and confidence of our visitors to our website. In particular, we want you to know that Student Internet is not in the business of selling, renting or trading email lists with other companies and businesses for marketing purposes. We only collect basic personal data about you which does not include any special types of information or location-based information. This does however include name, address, email, phone number.
Why we need your data
We need to know your basic personal data when you request a quotation from us, or place an order, for a managed broadband service. We will not collect any personal data from you that we do not need in order to provide and oversee this service to you.
What we do with your data
All the personal data we process is processed by our staff in the UK. Student Internet uses FreeAgent a cloud based accountancy package to manage your account, which is fully compliant with GDPR (see privacy notice: https://www.freeagent.com/website/privacy/). No other organisation has access to your personal data unless the law allows them to do so. The personal data that you provide enables us to provide a quotation, process your order and manage your account.
We have a Data Protection regime in place to oversee the effective and secure processing of your personal data.
How long we keep your data
Student Internet will only retain your personal data for as long as:
it is needed for the purposes set out in this document
the law requires us to
In general, this means that we will only hold your personal data for a minimum of 1 year and a maximum of 7 years.
Your information we use for marketing purposes will be kept with us until you notify us that you no longer wish to receive this information.
 What we would also like to do with your data
We would however like to use your name and email address to inform you of any future upgrades or services that we may provide. You can opt out from receiving this information at any time via phone, email or write to us.
What are your rights
You have the right to request a copy of the information that we hold about you. You are entitled to view, amend, or delete the personal information that we hold on you. We want to make sure that your personal information is accurate and up to date, if at any point you believe the information we process on you is incorrect you can request to see this information, and have it corrected or deleted. You also have the right to request that we stop processing your personal information, to obtain and re-use your personal data for your own benefit and to object to the processing of your personal data. Should you wish to exercise of any of these rights please contact us by email, via phone, or write to us, using the 'How to contact us' details given below.
If you wish to raise a complaint on how we have handled your personal data, you can contact us, by Email, in writing or by phone, to have the matter investigated.
If you are not satisfied with our response or believe we are processing your personal data not in accordance with the law, you can raise a complaint with the Information Commissioner's Office: https://ico.org.uk/
Other websites
Our website contains links to other websites. This privacy policy only applies to this website so when you link to other websites you should read their own privacy policies.
Cookies
Student Internet does not identify users of this site, though the site does use cookies.
That is because we use Google Analytics, a popular web analytics service which uses cookies to help us to count the number of people that visit Student-Internet.co.uk and to analyse how they use it (e.g. we can determine which pages on our site are the most popular ones).
The information generated by the cookies about your use of our website (including your IP address) will be transmitted to and stored by Google on servers in the United States. Google will use this information for the purpose of evaluating your use of our website, compiling reports on website activity and providing other services relating to website activity and internet usage. Google may also transfer this information to third parties where required to do so by law, or where such third parties process the information on Google's behalf. Google undertakes not to associate your IP address with any other data held by Google.
How to contact us
Please contact us if you have any questions about our privacy policy or information we hold about you:
by email:  enquiries@student-internet.co.uk.
or write to us at: Student Internet, 44-46 Bath Street, Leamington Spa, Warwickshire CV31 3AE
Or by phone on: 07776247247
Changes to our privacy policy
We keep our privacy policy under regular review and we will place any updates on this web page. This privacy policy was last updated on 03 June 2019.
For students living off-campus Student Internet offer a fully managed broadband solution to students, managing agents and landlords.
For more information:
Telephone on:
01926 298 866
Email us at: enquiries@student-internet.co.uk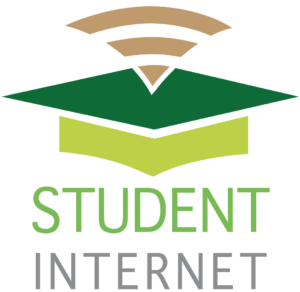 Student Internet Warwick | Student Internet Leamington | Student Internet Coventry | Student Internet Kenilworth | Student Broadband Warwick | Student Broadband Leamington | Student Broadband Coventry | Student Broadband Kenilworth