Advice for 2018/19 off-Campus Students organising their own Internet
If you are going to order your Off-Campus internet from Student Internet you need to read no further.  We have worked with Warwick Accommodation since 2010 and will be delighted to supply you with a fully managed internet service that includes Business Broadband, installation in your home, equipment as required to ensure you have Wi-Fi everywhere and a home maintenance service if you have any technical problems.  We will be looking after approximately 2,500 off-campus students in 2018/19 so we have seen every possible problem. Order or Enquire at 
www.student-internet.co.uk
If you want to organise your own internet read on……
Take these steps to save you from the headache that we see every year when some students still do not have internet in their homes as late as November when they have moved in in September.
Firstly check if the internet is included in the rent you pay if it isn't then you need to organise this essential service for yourself.  Look here https://www.student-internet.co.uk/shared-accomodation/ to see if your home for the coming year already has installed broadband for 2018-2019.
Second, choose your supplier and order as early as you can. 

There's a common but mistaken belief that because the house you are moving into was a student house last year you can simply get the service you need instantly switched on.  This is wrong.
When this year's student's move out the contract with their internet provider is ended (providing the students remember to cancel their contract) and the telephone line gets transferred back to BT Openreach. Openreach own the entire broadband and telephone network with the exception of Virgin (See below). BT have almost no spare capacity in their network so they may, and frequently do, allocate the line to another customer on a first come, first served basis meaning the BT planners have to get to work to decide where the line you need is going to come from.
Try not to wait until you move in before deciding on which supplier you are going to use, if you don't you should be prepared for a wait of anything between three to five weeks from placing your order until Openreach allocate an engineer to provide your broadband circuit.  This period can be extended if the Openreach engineer encounters a technical problem in their network in providing the connection.
Before you order check what the price includes, every supplier is a bit different and they are not all transparent, you will need a phone line which means there may be a line rental charge on top of the broadband price. You will also need a router and Unlimited Broadband (you are students and that means data hungry!), finally don't forget to check the length of the contract you are signing up to. Some unlimited contracts can be for 18 months and some include a cancellation charge at the end when you cease the service.  BT Residential, Sky and Talk-Talk are the major companies who all must use the BT Openreach network to supply you.
Three. We are planning to use Virgin, they have Student Packages so I won't have this problem. Right?
Maybe. Virgin are the only company that doesn't go to BT to get the line that will come to your house however their network is not everywhere in Coventry, Kenilworth and Leamington and is not available in favourite student hotspots such as Canley which is the area immediately adjacent to Warwick University. Put the postcode of the house you are thinking about into the Virgin website to see if they can provide a service to you. If you get the message below you will have to be connected to the BT Openreach network.
"Sorry, your home isn't in a Virgin Media area
We've checked your postcode and unfortunately we can't bring you any Virgin Broadband"
If you do use Virgin we can say their network is technically good but their response time to residential customer faults can be long, a week is a usual amount of time to wait for an engineer to come out to fix any fault.
If the property is big it is likely that the Wi-Fi signal from the router will not reach all bedrooms or give each of you the same quality of service as the signal quality drops.  In this eventuality you should have the skill to fit Wi-Fi Repeaters or Access Points or think about having a Managed Broadband service from us where we will resolve the wi-Fi problems for you.
Four. How fast is the off-campus internet?
If you are going for a house in Canley i.e. near the University the answer to this question can be as low as 2Mb/s for "normal" (ADSL) broadband up to 18Mb/s for houses in the middle of Earlsdon. The average ADSL speed in Leamington is about 12Mb/s. The fact is that every off-campus home will have a different answer to this question as the signal strength to your house depends on how far the house is from the BT Openreach Exchange and the condition of the copper line to the house. If you email enquiries@student-internet.co.uk we will be happy to give you a forecast for the property you are interested in.
Five. What about Fibre Optic Broadband. Can I get that?
Possibly, BT are rolling out their fibre optic network to Coventry, Kenilworth and Leamington Spa but the job is incomplete and covers about 70% of the area in which off-campus students live. Fibre is available in parts of the Canley area and we would recommend that students living near the university definitely decide to budget for it. If you email us with an address, we will be happy to check if this is going to be an option for you.
The maximum speed possible on BT fibre is just under 80Mb/s download and 20Mb/s upload.  40Mb down and 10Mb/up is common and OK for houses of up to five or six (unless you are all major game players and NetFlix streamers!).  Virgin's latest network is now capable of speeds of up to 350Mb/s but contain your excitement because this is an ethernet (i.e. cable connected) speed and, on Wi-Fi, a speed that is only possible on the 5Ghz band whilst many laptops will only connect to Wi-Fi at a frequency of 2.4Ghz which has a maximum speed of 100Mb/s.
Six. Once we have it what do we do if our internet stops working or keeps dropping out?
You should first check your router has power and then restart it by turning it off for 20 seconds and then back on again. If possible check whether your phone line is working (can you hear a dial tone using a telephone handset).  Next check you are habing the same problem with ALL your devices. If you cannot find an obvious problem report it to your supplier (ISP).  If the supplier decides the problem isn't their fault and is something to do with your PC or the Wi-Fi they will charge you for a call out and probably not fix the problem either so check as best as you are able before reporting the fault.
If you have a fully managed service as supplied by Student Internet call us and we will take the problem over for you.
Seven. What's a Managed Service?
Student Internet supply a fully managed internet service to University of Warwick and Coventry University students. This means we work like an IT manager for your house. We supply business broadband which provides us with a working line and internet circuit, we install a router, make sure there is a wireless signal everywhere, install access points to extend the signal if needed and leave you with multiple ways of reporting problems to us.  University of Warwick Accommodation can give us keys to your house if you can't be there. The price is fixed and includes replacement of any equipment if it goes wrong even if you have managed to pour a cup of tea into it!
REMEMBER THE INTERNET IS AN ESSENTIAL COMPONENT TO A SUCCESSFUL AND ENJOYABLE UNIVERSITY YEAR SO THINK ABOUT YOUR HOUSE, THE NUMBER OF YOU SHARING, WHETHER YOU THINK THERE MIGHT BE WI-FI ISSUES BECAUSE IT IS A BIG HOUSE AND MOST IMPORTANTLY PLAN AHEAD.  IF YOU DON'T HAVE THE TIME TO PLAN OR ARE WORRIED ABOUT THE ISSUES SPEND A LITTLE MORE AND CHOOSE STUDENT INTERNET AS YOUR BROADBAND SUPPLIER.  HAPPY SURFING!!
Way's to Contact us:
Website: www.student-internet.co.uk
Email: enquiries@student-internet.co.uk
Text or Call: 07776 247247
For students living off-campus Student Internet offer a fully managed broadband solution to students, managing agents and landlords.
For more information:
Telephone on:
01926 298 866
Email us at: enquiries@student-internet.co.uk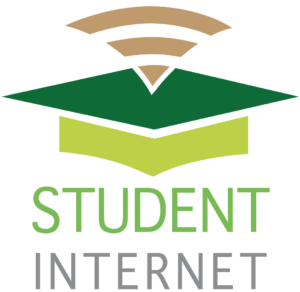 Student Internet Warwick | Student Internet Leamington | Student Internet Coventry | Student Internet Kenilworth | Student Broadband Warwick | Student Broadband Leamington | Student Broadband Coventry | Student Broadband Kenilworth