Terms and Conditions of use
By accesing internet services provided by Student Intenet through Wi-Fi, Ethernet or any other means, you agree to be bound by these terms and conditions.
This Agreement sets out the terms and conditions on which wireless or wired ethernet internet access (the "Service") is provided to you by Student Internet "we" or "us").
1. We shall have no responsibility for or control over the content you access and cannot guarantee that any sites you connect to are error or virus free.
2. We do not and cannot guarantee:
2.2.1 the availability of the Service;
2.2.2 the speed which information may be transmitted or received via the Service; or
2.2.3 that the Service will be compatible with any equipment or any software which you use.
3. We do not guarantee the security of information that you transmit or receive in using the Service and it is your responsibility to ensure you have adequate security in place.
4. If you send or receive any confidential information or data you do so at your own risk.
5. We may, at our discretion, monitor the use of the Services and if we believe that you are using in excess of what would reasonably be expected as normal use and where such excessive use is affecting other users, we may restrict usage. Examples of excessive usage may be peer to peer networking or excessive streaming.
6. We reserve the right to withdraw the Service at any time if your service has not be paid for by you or our client as applicable.
7. You must never attach any routers or Wi-Fi Access Points of your own to the network. Such equipment has the capability to introduce uncontrolled IP addresses into the network that can cause the network to either fail, run slowly or run erratically.  We will identify "Alien" devices on the network and with the landlords consent we will enter student rooms to find and remove equipment causing network problems.
7. You must not use this Service to access any internet services or send or receive emails which:
7.5.1 are defamatory;
7.5.2 intimidatory;
7.5.3 threatening or could be viewed as harassment;
7.5.4 may adversely affect the manner in which we carry out our business (in our reasonable opinion);
7.5.5 contain material which infringe a third party's rights;
7.5.6 contain obscene, abusive or profane language;
7.5.7 contain pornographic material (either image or text);
7.5.8 contain offensive or derogatory images or remarks regarding sex, religion, race, colour, origin, age, physical or mental disability, mental condition or sexual orientation;
8. You agree and acknowledge that we may keep a record of the internet protocol (IP) addresses of any devices that access the Service, with the times they have access to the Service and the activity associated with that IP address.
9. You further agree that we are entitled to co-operate with law enforcement authorities and rights holders in the investigation of any expected or alleged illegal activity by you.
10. You agree to compensate us fully for any claims of legal action threatened or made against us by a third party because you have used this service in breach of these terms and conditions.
11. Nothing in this Agreement attempts to exclude or limit our liability for death or personal injury caused by our negligence. However, we shall not be liable to you, whether in contract, tort or otherwise, arising in connection with this Agreement for any economic losses (including without limitation loss of revenue, profit, contract, business or anticipated savings, any loss of goodwill or reputation, any special indirect or consequential losses or any destruction or loss of data).
12. We reserve the right to amend these terms and conditions at any time.
Student Internet February 2018
For students living off-campus Student Internet offer a fully managed broadband solution to students, managing agents and landlords.
For more information:
Telephone on:
01926 298 866
Email us at: enquiries@student-internet.co.uk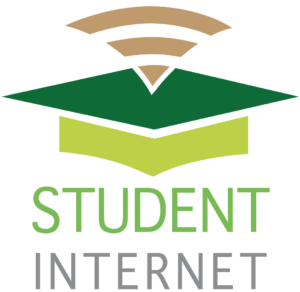 Student Internet Warwick | Student Internet Leamington | Student Internet Coventry | Student Internet Kenilworth | Student Broadband Warwick | Student Broadband Leamington | Student Broadband Coventry | Student Broadband Kenilworth